In the summer of 2012, 20 New York City high school girls learned the basics of computer programming in what eventually became the $100 million dollar organization Girls Who Code.
Without the $100 million or the big city, the Moore County version at St. John Paul II Catholic School seems on track to produce just as many scholars. And certainly deliver twice the fun.
In the spring of 2022, 20-ish Moore County middle school girls — and a few select boys — presenting their exclusively coded and self-designed video games to administrators, teachers, parents, other students, and invited media.
For the last two years, at 7 am on Thursdays, this assorted conglomerate of minds, colors, sizes and sleepiness have shown up at the small private Southern Pines school by choice to learn coding.
Sponsor Kay Labare, a former chief technology officer for several public companies, spent her earlier career fighting financial crimes like money laundering, human trafficking and cyber fraud. Now she teaches and preaches the value of computer science prowess.
It's obvious to everyone in the room that Labare is the boss but also the idol to so many of her "students." Lori D'Argenio, the teacher who does the behind-the-scenes work for the club, and Labare are a well-oiled machine as they tag-team their guided instruction and comments to both the audience and students. When the cupcakes start flowing and the giggles intensify, one look and the two-word call-to-order "young scholars" from D'Argenio and the room is back to business.
In a dynamic display of talent, leadership and technological process, these students in their Catholic school finest — white socks, navy pants or pleated skirts, and burgundy polos — candidly shared their sprites. These are neither the drink nor the fairy, but rather a two-dimensional bitmap integrated into a bigger scene.
The students verified their nine-color gamut under the CODE tab, assured the audience the lack of bugs within their games and explained the strategy, rules and process for "winning." Once that was completed, a randomly selected peer played the game for the first time on the white projector screen for all to see.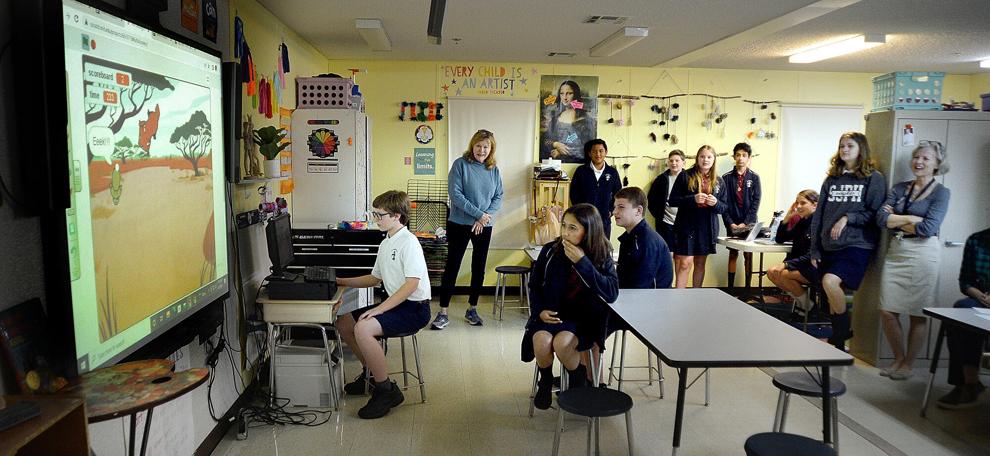 Judged on creativity ("did you add some twists?"), customization, complexity, competition ("how fun is your game?") and cooperation, the teams with names like "The Chasing Predators" and "We Did It!" competed for the Grand Prize, a Chick-fil-A coupon for $10. Previously for girls only, the group is now led by girls and assisted by boys.
One group produced a game that takes place "in the bowels of a human stomach." The goal is to "get the nanobot to destroy the e.coli, the salmonella and just some generic bacteria too." Another group has a safari theme "with ten backgrounds for a variety of hunting scenarios" and each of the animals makes a distinct sound when they are caught, "well, really eaten as you can tell by the crunching sound." One group decided not to have a winning or losing opportunity in their video game: "time just runs out and you are done. We are all winners, you know."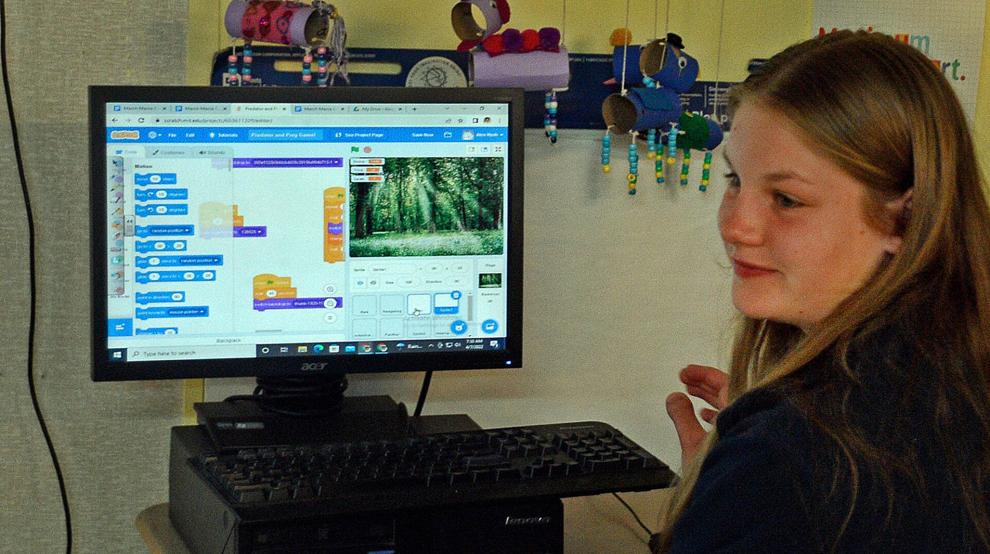 More than a third of participants in the global non-profit Girls Who Code have gone on to earn computer science-related college degrees, compared to 5 percent of US women overall. However, according to a joint study from Accenture and Girls Who Code, that 32 percent of female tech employees is slightly lower than it was in 1984.
Women like LaBare and Dr. Tarika Barrett, Girls Who Code's new CEO, are ready to tackle that problem head-on. Last Thursday, Barrett said that one of the reasons is that more men are choosing the IT field over other traditional careers and as a result, computer scientists are still predominantly male, even with the increase in female employment.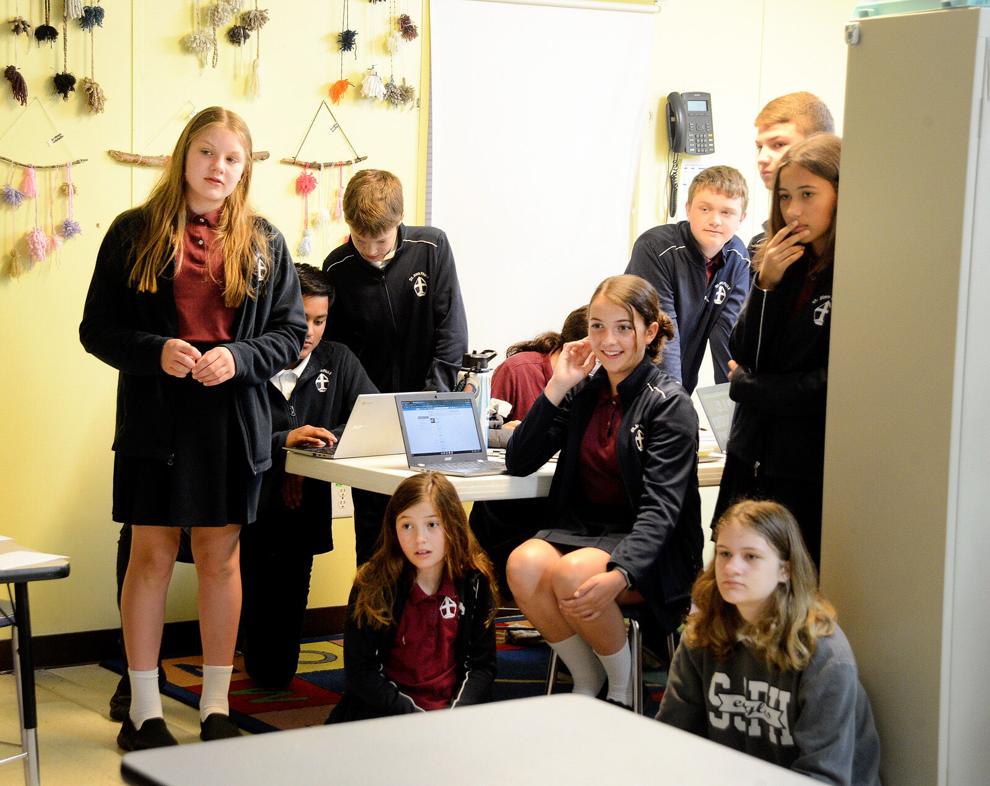 "Our data tells us: before girls are even 10 years old, they've already internalized so many of these cultural touchstones about what a computer scientist looks like," she says. "It resonates with them throughout their entire lives."
LaBare, who still looks like she could tackle a boardroom full of executives, gave her perspective, "Throughout my career, I tried to raise up women, but I sometimes wonder if I could have done a better job. For that reason, I feel very strongly about encouraging these wonderful kids — both girls and boys. The commitment they have and the ways they exemplify bravery, resilience, and collaboration, are going to translate later on down the road to successful careers — and hopefully IT careers, if that is what they feel drawn to. We all need to do our part and I love the feeling that I am somehow making a difference."
For now, in an art room with walls decorated with inventive Easter cross projects and the American flag, LaBare and D'Argenio quickly return their coding stage back to the room's original intent. As they scoot the stools back to their proper tables and make sure no cupcake icing is left behind, the morning bell and announcements begin. The room is ready for more crafts and colored pencils, and the spirit of the next generation of coders remains.
.