Provost Teresa Abi-Nader Dahlberg announced the honorees of the 2022 Deans' Awards, one of the highest university-wide honors. Congratulations to Research and Creativity winners Aesha John, Endia Lindo and Adam McKinney and to Teaching Excellence winners Ashley English, Alex Lemon and Jennifer Smith.
"It is my honor to recognize the outstanding academic achievement of Texas Christian University faculty," Dahlberg, vice chancellor of Academic Affairs, said. "Our highly ranked and respected faculty members not only teach our students, but also lead the way in their fields through research and creative activity. The impact of their teaching is evident as we applaud our undergraduate and graduate students who have distinguished themselves through academic excellence."
Deans' Award for Research and Creativity
Each TCU college and school nominates one faculty member, while AddRan College of Liberal Arts nominates one from each of its divisions — Humanities and Social Sciences — for a total of eight finalists. Nominees must be full-time tenured or tenure-track faculty members at TCU for at least five years, and their research or creative activity recognized nationally or internationally. All deans meet to discuss the nominees and vote on the three winners, each of whom receives $2,500.
Aesha John, associate professor of social work, has been at TCU since August 2015. Her research focuses on wellbeing among individuals with intellectual and developmental disabilities and parenting in difficult contexts. Each one of her projects explores a unique dimension and serves as a building block for subsequent projects.
"One of my newly funded projects focuses on utilizing intergroup contact to promote peer support for college students with an intellectual disability," she said.
John often focuses on under-researched populations whose voices are not adequately represented in the current literature. Next year, she will conduct an exploratory study on factors that promote parents' positive resolution of their child's disability diagnosis.
She said TCU's teacher-scholar model is central to her research.
"It not only enhances the quality of my scholarship but creates an impact by shaping the next generation of social work scholars," John said. "This honor is a reminder to continue to engage students in the process of discovery and to get them excited about research."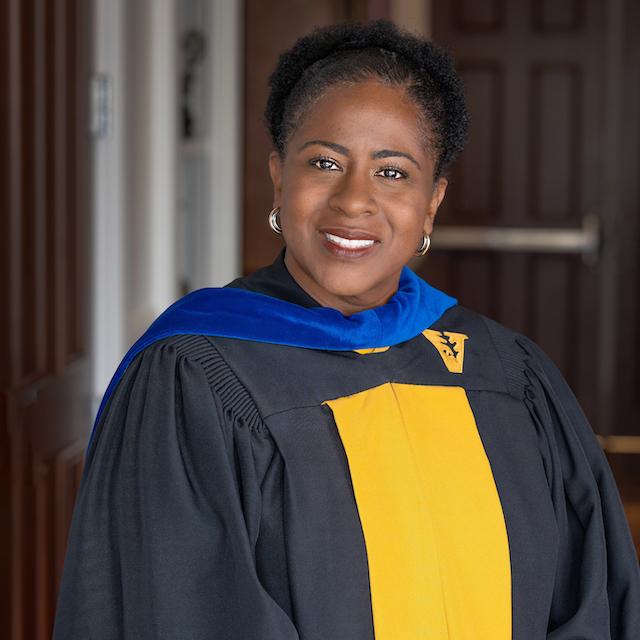 Endia J. Lindoassociate professor of special education, has been at TCU for six years, focusing her scholarship on students in elementary and middle grades. She has worked to examine the factors related to differential response to intervention and addressed the inequities in schooling for students with dis/abilities and students who experience additional educational barriers due to the cultural and linguistic difference.
"My recent research works to identify best practice for providing reading comprehension intervention and supporting education practitioners in engaging in culturally sustaining educational practices," Lindo said.
In addition to her 20-plus publications, she is a prolific speaker at national conferences and has also been successful in securing external funding for her important research.

"Receiving this honor for research, which endeavors to enhance outcomes and increase the sense of belonging for students who are often marginalized due to difference or dis/ability, will hopefully serve to reinforce to our students the value of continually striving to appropriately engage and support all learners, and raise their awareness of strategies to do so," Lindo said.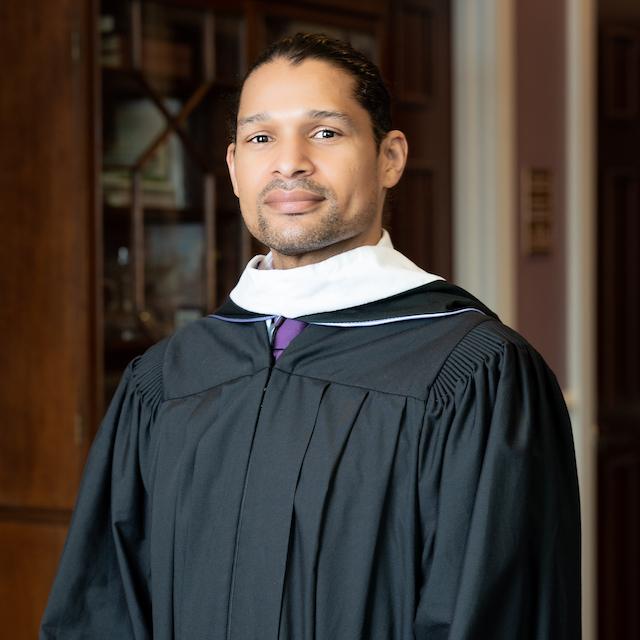 Adam McKinney, associate professor of dance, arrived at TCU in 2016 and has impacted both the university and the communities with his work. His research and creative projects extend across live performance, digital app development, film and photo installations, book chapters, journal articles and presentations.
"Through the lens of the arts, my research focuses on building capacities for community healing from transgenerational trauma attributed to racial terror violence," McKinney said.
His work is centered in artistic practice and scholarship in his multifaceted skillset and talents, applying those to the community reckoning, social justice and healing.
"Being honored for my research as a creative activity communicates the importance of the arts in reconciling histories of colonialism," McKinney said. "This honor exemplifies TCU's interest in and commitment to placing student learning at the center of this work."
Deans' Award for Teaching Excellence
TCU's colleges and schools nominate one faculty member, while AddRan College of Liberal Arts nominates one from each of its divisions — Humanities and Social Sciences — for a total of eight finalists. Nominees must be full-time faculty members at TCU for a minimum of five years and show a particular dedication to teaching and teaching-related activities. All deans meet to discuss the nominees and vote on the three honorees, each of whom receives $2,500.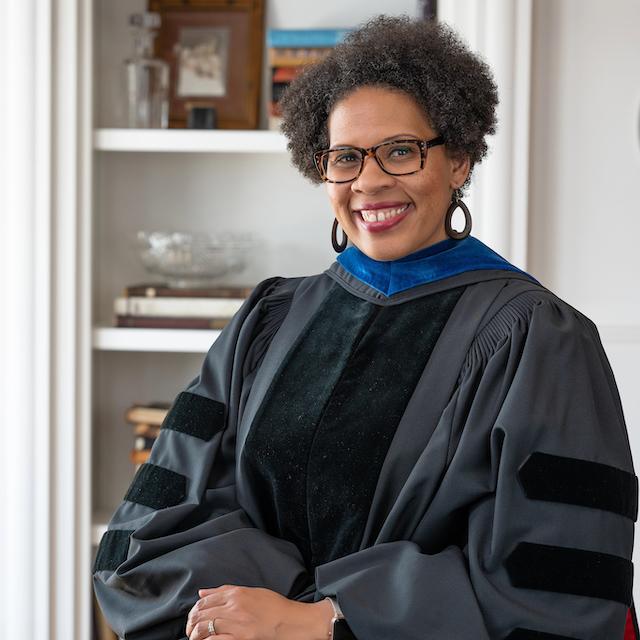 Ashley E. Englishassistant professor of strategic communication, joined TCU in fall 2016 and is known as an instructor, mentor, advocate and thought leader who believes community building is central to what she does.
"My life's purpose is to create supportive communities where people are inspired to bring their authentic selves to exchange ideas, navigate challenges, celebrate victories and identify practical strategies to take action on God's call for their lives," English said. "I employ active learning strategies to help students critically examine the connection between theory and practice, which means reimagining the role of a teacher by adopting the idea of ​​being a facilitator of learning."
English is currently serving as the chair of her departmental DEI committee, is the co-founder/organizer of the TCU Nonprofit Communicators' Conference and is an instructor with the Certified Public Communicator Program. Additionally, she is known as a consistent and strong voice advocating for student mental health and wellbeing.
She said she was overwhelmed by the nomination.
"TCU is full of high-caliber educators who deeply care about their work. Thus, being nominated by such tremendously talented educators is a blessing," she said. "This award affirms my approach to teaching and lets me know that TCU values ​​innovative teaching approaches. In many ways, this award also affirms my students and professional collaborators who help me demonstrate the importance of theory informing practice.
In his 14 years at TCU, Alex Lemon, professor of English, has expanded opportunities for student engagement in the literary arts, including the building of a creative writing minor. As an award-winning professor, he is also known for his thoughtful course design and detailed feedback.
"I give every student one-on-one feedback and honor their particular writing process and goals," he said. "As a creative writer, my teaching focuses on helping each student find their voice. In part, this requires building community and trust among students so that they feel comfortable sharing their writing in peer workshops."
Lemon has also achieved recognition for his own work as a writer and poet, publishing six books since arriving at TCU in 2008. He is known not only as a skilled writer and instructor but as a valued mentor and advisor.
"Creative writing engages with and amplifies diverse voices and perspectives," Lemon said. "This award is a recognition of students who are courageous enough to tell important, challenging stories."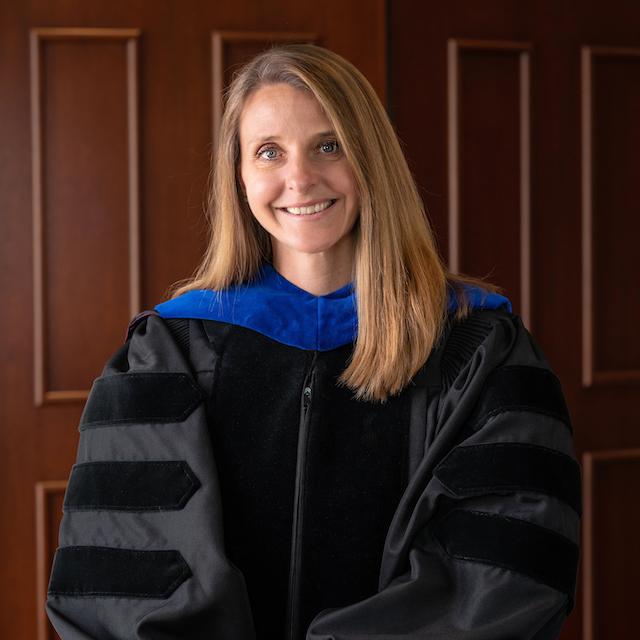 Joining the College of Education in 2017, Jennifer Smithassistant professor of professional practice in education (literacy) has made a significant impact at TCU. She has cooperated with faculty on initiatives like Deans for Impact and the Summer Literacy Institute.
"I am honored and humbled to be a recipient of this teaching award," Smith said. "It inspires me to grow professionally and find new and ingenious ways to instruct and mentor students across TCU."
She applies this practically. When the Texas Education Agency was adding an additional exam for elementary and middle school teaching certification, she was at the helm of making sure the TCU program prepared its students.
"My teaching style is a balance of delivering course content and providing students with ample opportunities to actively engage with the material through in-class activities and discussions," Smith said. "My goal is to involve students in thinking about the content individually and collaboratively and to consider how they will use the material in their future personal or professional roles."