CHATTANOOGA — Northeast State Community College's SkillsUSA chapter earned six gold and two silver medals at the Tennessee 2022 Leadership and Skills Conference in Chattanooga.
"We are extremely proud of our students and their work to represent themselves and the Northeast State," said Dr. Donna Farrell, technologies dean at the Blountville-based Northeast State. "Many thanks to our faculty advisors. These awards would not have been achieved without their mentorship."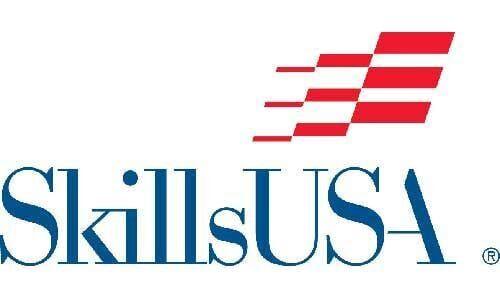 The gold medalists have the opportunity to compete in the SkillsUSA National Leadership and Skills competition set for Atlanta on June 20-24. More than 16,000 students, teachers and business partners from across the United States attend the week-long event.
Here are Northeast State's medalists:
GOLD
Architectural Design
Macon Barden
Electrical Construction Wire
Noah Maxwell
Extemporaneous Speaking
Hannah McSwain
Job Interview
Laura Franklin
Job Skill Demonstration
Mayce Wood
Technical Drafting
Zack Oliver
Silver
Additive Manufacturing
Blake Robertson and Joseph Jenkins
Computer Programming
MacKenly Jones
Welding students also participating in the state competition were Jordyn Zimmerman, Charles Walker, Hayden Peal, John McPheron and Ethan Kanipe.
Northeast State faculty members in attendance were Dan Arnett of engineering design, Steve Smith of construction and electrical, William Whiteaker of welding fabrication and sculpture and John McMeen of computer science programming).
Also in attendance were Technologies Dean Donna Farrell and SkillsUSA advisors Nichole Manz-Young and Ray Acker.
Northeast State also garnered the James D. King award for colleges. The award is based on the most points accumulated by the school's SkillsUSA chapter and the number and type of medals received at the state competition.
The award is named for King, a former Northeast State president, to honor his commitment to making SkillsUSA a priority experience for Tennessee College of Applied Technology students and his work to establish the Tennessee Postsecondary SkillsUSA Association.
Try the Kingsport Times News app today. Download here from Google Play and the App Store.
.