COLUMBIA — Legislation that bars race-centric lessons in South Carolina schools and further limits abortions are likely doomed for the year.
The highly partisan bills are among proposals that did not meet the Legislature's April 7 deadline for clearing at least one chamber, which opponents count as success.
"I'm a firm believer that there is success in stopping bad things from happening," said Rep. Gilda Cobb-Hunter, D-Orangeburg. "In some cases, it's a matter of delay."
For those bills, a delayed vote could be the death knell — for 2022, anyway.
What deadline?
Any measure that doesn't meet the so-called "crossover" deadline requires a supermajority vote to even be considered by the other chamber, a high hurdle for anything controversial. Officially, that deadline is April 10. But since that falls on a weekend this year, legislation needed to pass either the House or Senate before legislators went home April 7.
And since it's an election year, bills that don't make it to Gov. Henry McMaster's desk when the regular session ends next month must be reintroduced next year, and the process starts anew. Certain bills can stay alive for special sessions, but exceptions are limited primarily to the state budget.
In the House, Republicans chose to make this week's top priority a bill requiring that athletes, starting in middle school, compete on teams corresponding to their gender at birth. They pushed it through April 5 largely along partisan lines.
The bill had already failed twice in the House last year. But advocates said it rose in priority after a transgender swimmer won an NCAA women's championship in Atlanta last month, giving a visual to what was hypothetical.
House Minority Leader Todd Rutherford, D-Columbia, called it "legislating at its worst, and the proponents ought to be ashamed of themselves."
Democrats organized. And the 80-28 vote came only after an hourslong debate on a thousand amendments coordinated by Democratic Rep. John King of Rock Hill that threatened to occupy the entire week.
After navigating through that ordeal, House leaders focused on bills they could move to the other chamber without a huge fight, such as the bill to fire the University of South Carolina's entire board next year and shrink it to 13 voting members. That bill passed April 6 with just a single "no" vote.
Also passed nearly unanimously April 6 was a bill creating special license plates for Gamecock fans that honor the 2022 women's basketball national champions. Both chambers set aside time that day to congratulate and cheer the team in an unifying display of South Carolina pride.
With a slew of amendments from both sides already lined up for bills on the new proposed measures covering an abortion pill and classroom lessons tied to race, debate on those who were delayed until after the House returns from next week's Easter furlough.
"We got bogged down. People just didn't want to go through another in-depth debate," said House Education Chairwoman Rita Allison, R-Lyman.
"Knowing the number of amendments that were on it and where that would keep us and how long we'd be here, a lot of people just didn't have the appetite for it, on both sides," Allison said.
Abortion
The abortion pill bill — the anti-abortion measure that advanced the furthest this year — would've required women ending their pregnancies with pills to be given a three-sentence statement titled, "Please read before taking the second pill."
"If after taking the first pill you regret your decision, please consult a physician or health care provider immediately to determine if there are options available to assist you in continuing your pregnancy," the proposed statement reads, claiming there is medication to "potentially strengthen the pregnancy."
Doctors dispute that claim. Opponents of identical bills in both the House and Senate include the American College of Obstetricians and Gynecologists, which says a so-called abortion reversal "is not based on science" and does not meet clinical standards.
The American Civil Liberties Union has dubbed the legislation the "medical misinformation act."
Abortion debates pop up every year in the GOP-dominated Legislature.
The Republican push for the bill comes amid an increase in abortions performed through pills rather than surgery. In 2020, pills accounted for 54 percent of all US abortions, up from roughly 44 percent in 2019, according to a report released in February by the Guttmacher Institute, a research group that supports abortion rights.
'Critical race theory'
Both Democrats and far-right Republicans are expected to contest legislation that combines pieces of five separate GOP bills so-called "critical targeting race theory" — an academic, graduate-level theory of systemic racism that opponents of the effort contend is unnecessary because it's not in the K-12 curriculum anyway.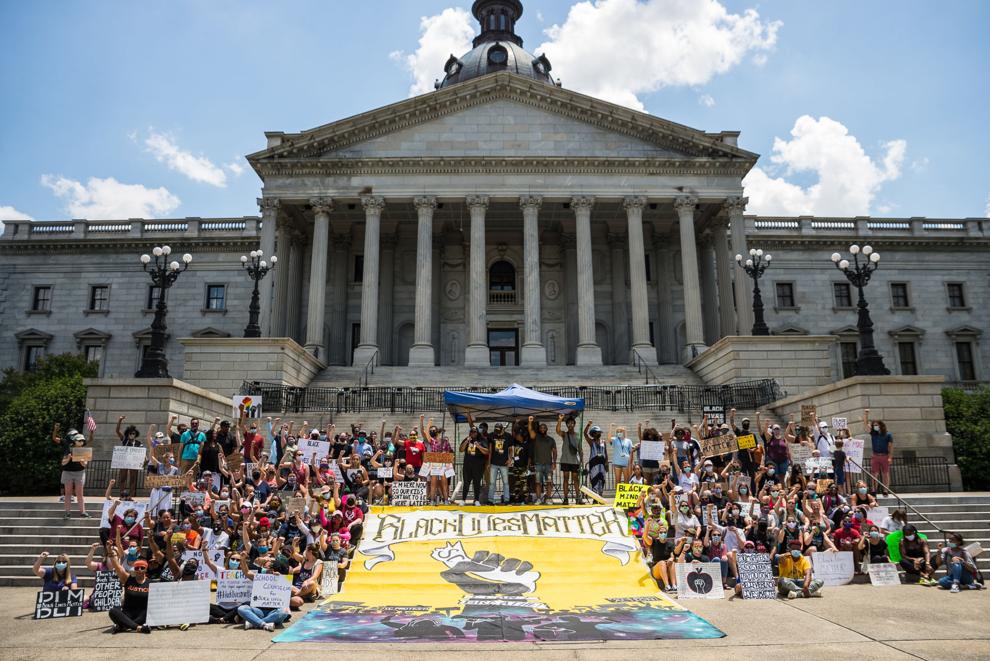 The compiled, pared-down bill takes out the most controversial restrictions on the teaching of race and sex. But Democrats still consider it censorship, and some Republicans say it doesn't go far enough.
Allison said the committee bill took into account 18 hours of testimony over multiple hearings to craft something she sees as informing parents what is being taught while protecting teachers from false accusations and ensuring students learn the "good, bad and indifferent" when it comes to history .
The bill requires schools to post online details about classroom textbooks and lessons and sets up a process for investigating complaints against teachers. It would also put into state law restrictions that were put in this year's budget. Prohibitions include concepts that anyone is inherently privileged or racist because of their skin color or responsible for past sins such as slavery.
Allison said the stripped-down bill is crafted to avoid the rancor in other states, while providing teachers the freedom to teach. But opponents on the left say the debate alone has frightened teachers into whitewashing their lessons.
The House did take one vote on the bill this week. Before adjourning April 6, the House voted 72-41 to limit debate whenever it does come up again. The vote means no additional amendments can be proposed beyond the 200 already filed.
No bill can be declared dead yet.
But the possibility of the Senate, which still must pass its budget proposal, having the votes needed to pass it is slim.
"It's a really, really narrow path," said Senate Education Chairman Greg Hembree, R-North Myrtle Beach.