ELIZABETHTOWN, Ky. (KT) – Elmer Towns told Kentucky Baptists they need to launch their nets into the deep with new methods to reach the lost in the morning session of the REACH Evangelism Conference Tuesday.
He shared through Luke 5 with Jesus telling the disciples just that. "Jesus is going to take what He has and magnify it. Talk about going father, doing what you've never done before."
Towns, a co-founder of Liberty University and the author of more than 200 books, said to look for new methods including something as simple as a cellphone. He asked those in the audience if they had one and, of course, everyone did.
"I challenge you to do more for God than you've ever done," Towns said. "Do some things you've never done before. Going farther. Are your nets full or are they empty?"
He shared how, through the use of a cellphone, a pastor set up his phone on a tripod so one woman could hear the sermon. It wasn't long until that number multiplied, and the young pastor was speaking to hundreds in-person and through the internet.
"Where is your deep and what are your nets?" he asked. "What can you do you've never done before? You have a cellphone? We've preached all over the world with the radio. He's given us television. I've seen God grow from radio to television and now we have cellphones and the internet. Electronic miracles."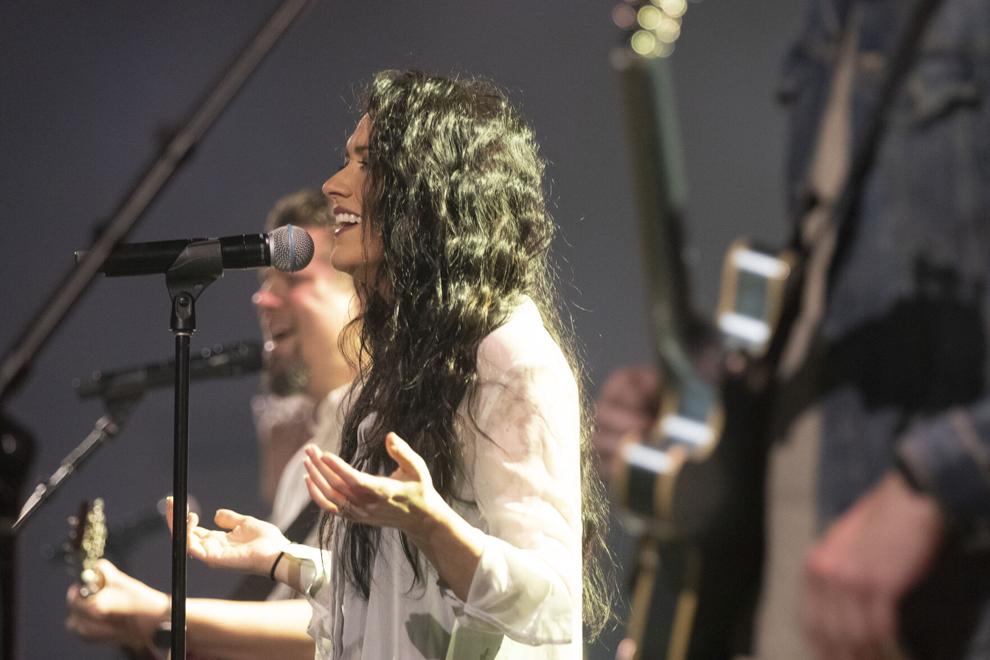 He said to "let down your nets for draft. Churches are planting churches and planting extensions all over the world," Towns said. "We have a command, we have a director. Where? To the Deep. What? Let down your nets. Have a visitation net, an internet net. Peter said he had one net and he got so much he couldn't pull them in. What kind of program are you looking at starting?"
Towns has been dubbed "Mr. Sunday School" but he's also a leader in church growth and evangelism. He found that Sunday School was proven to be an effective means of reaching the lost.
Brady says pressing need in world is lostness
Also speaking on Tuesday morning was John Brady, vice president for global engagement for the International Mission Board, who focused on Heb. 2:3: "How shall we escape if we ignore so great a salvation?"
"The greatest and most immediate problem in the world today is lostness," Brady said. He added that as he learned to be a faithful pastor, "God taught me how to be a missionary. The cure for lostness is missionary engagement — it starts where you live and goes to the ends of the earth."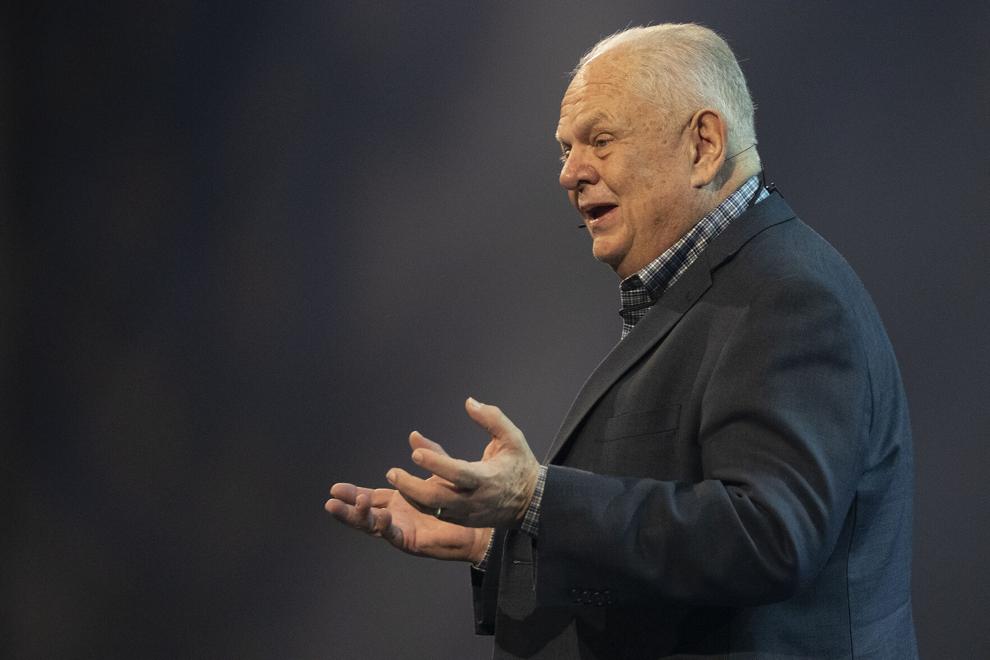 He addressed the widespread atheism that is seen worldwide, but added, "You can point to them and say, 'that's not true … our message is not something we learned in a book — we have a relationship with the Lord.'
"He is not stopped by borders, by government, by human philosophy. He goes where He wills. He wants us to go with Him. The world not shaped by the powers of hell as much as it can be shaped by the powers of heaven."
Brady noted believers are those who "have been commissioned. We can be His witnesses everywhere." Jesus said when one prays, it is not to "my" Father, but to "our" Father. We are related to Him, we are His children. That makes us brothers and sisters on His mission. No government, no place, no barrier is too big for Him … He chooses to need us to carry His message. We need to be on mission — we don't need to be held back. This world must be redeemed, and the Lord God of heaven lets us be privileged to be His children and His witnesses."
Brady pointed out John 15:7, which speaks about abiding in Christ. "The most terrifying word in the gospel of John says if you abide in my word, surely you will be my disciples. How busy I can get and not abide in the word! We have no power when we are not abiding in the word and the word abiding in us. We have no room for people on the bench. If they come into your church, you've got to get them in the game."
.